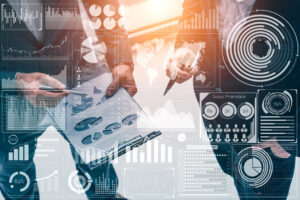 All successful organizations have assets that allow them to grow and thrive. Examples include custom machinery, patents, business processes, and supply chains that differentiate them from their competitors. Others have an installed base of customers that provide predictable cash flows. EDOs are in a unique position when it comes to assets. They have only one: Relationships. A well-managed customer relationship management system is an absolute must-have to maximize this asset.
The "EDO business process" is unique in many ways:
Long project cycles that may take years to reach fruition.
Manage a diverse set of stakeholders, including corporations, government entities, and investors.
Share information while maintaining confidentiality.
A CRM, designed to meet the needs of EDOs, is crucial for maintaining relationships necessary to manage the complex business cycle.
Selecting the appropriate CRM is a significant endeavor. The RFP process alone may take months to complete. Investments in time, customization, and selection of an implementation partner are time-consuming, and not to be taken lightly. Continuous system management, ongoing training, and feature updates require additional commitment.
Conrin's edoforce.com was developed based on the needs of economic developers. After extensive research, Conrin selected Salesforce.com as the platform on which to build edoforce.
For professional consultation on the merits of edoforce, please contact Conrin. Inc.
The Conrin Solution
Conrin has been implementing Salesforce.com for economic developers since 2003 and has clients across 27 states and provinces. Years of industry knowledge, technology experience, and effective rollout management make Conrin uniquely qualified to deliver an exceptional solution that will meet client needs for years to come.
At Conrin, we'll help you find the right tools to grow. We don't overbuild, oversell, or put processes into place that aren't meant for you. It's about you, and it's built for you. With Conrin, customer relationship management really can be that simple.
Ready to Get Started?
If you're ready to get started and learn more about how CRM can benefit your organization, contact Conrin today! Conrin Inc has had a long-standing relationship with Salesforce.com.
[/av_textblock]